 Welcome to the concept store Formcraft - a store with sustainable design, products carefully selected.
Arts and crafts we have fallen in love with.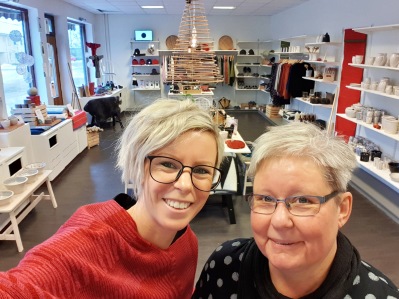 Formcraft is owned by Marianne Ljungström, who is a ceramic artist and also the owner of Borreboda pottery. Inside of the store you will also find the designer Josefine who runs the design studion Form - a nomad design studio and Fanny Gustafson, medical massage therapist.

If you want to visit us outside regular opening hours, please contact us at butik@formcraft.se and we will book a time that suits you, welcome!
Form - a nomad design studion is located inside the store. Formcraft´s graphic profile and most of the photos are taken by Josefine. She also work with other companies.

"A design studio in perpetual motion.

We do slow design in close collaboration with our craftswo/men, putting the production process at the heart of the design.

We believe in a craft revolution & that cross inspiration
between different cultures creates great design."

You find all of her products in the store.

www.form-nomadstudio.com

Form - a nomad design studio Facebook page
Form - a nomad design studio Instagram account
Marianne & Josefine´s design collaboration
Single Cup

Inspired by the sculpture Single Form by Barbara Hepworth. Raised outside United Nations building in New York as a memorial to Dag Hammarskjöld.

During Hammarskjöld´s time as a Secretary-General of the United Nations he was involved in creating the Meditation Room in the UN headquarter. Hammarskjöld wrote "We all have within us a center of stillness surrounded by silence". He became known for his spiritual side and this cup is dedicated to yours.

The void becomes everything. The void as a hole is for your focus – to stay in the present.

A collection of one.

Designed & handcrafted with LOVE


Design Elin Josefine Olsson. Ceramic artist Marianne Ljungström, Borreboda krukmakeri.


PLEASE FOLLOW US ON SOCIAL MEDIA